Fun stuff.. gotta love carpenters! Walked into this job just knowing I needed four stick of 8' bullnose bead and 1 stick of bullnose arch bead.. This is my project...lol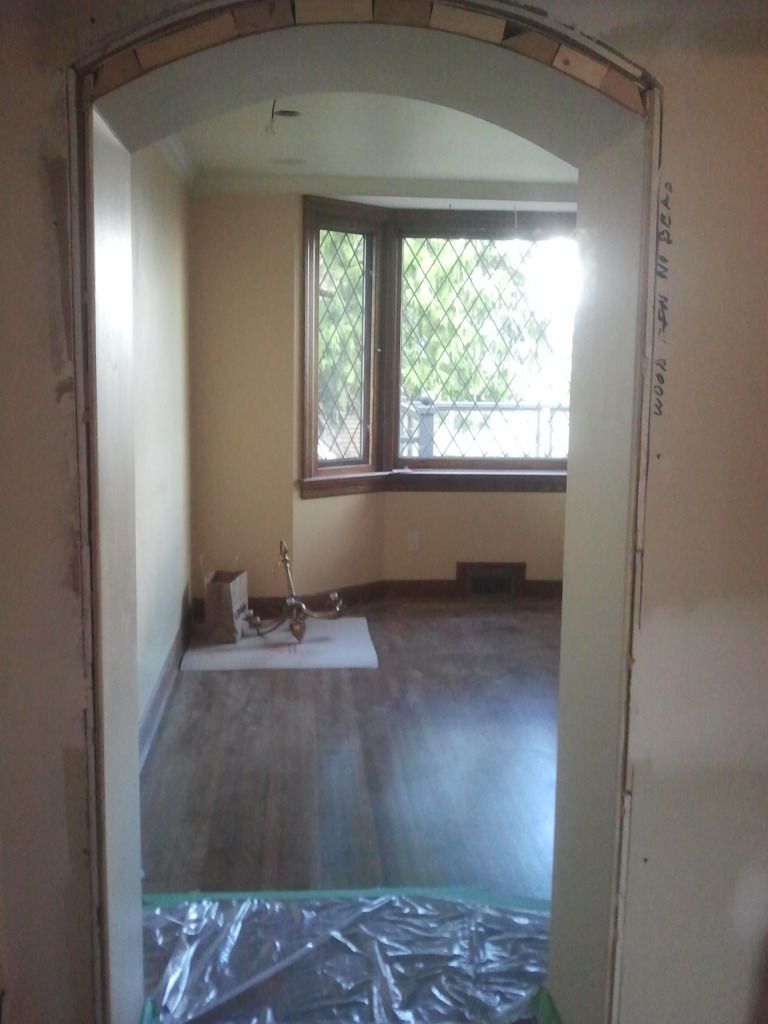 a close up!
The arch bead!!! sigh... Here, You can see how far away the flange of the bead is from the wall..Thats the position the bead needs to be in... hahaha,, fml
The gaps on the side...